WATER-CHECK
IRRIGATION MANAGEMENT
The VariMax Platform utilizes quality first-hand data from your specific field to tell you precisely when the plant needs water. It combines that with the holding capacities for the specific soils in that field. The result, we enable you to get the most out of every inch of water applied. Key benefits include:
Designed by FARMERS for FARMERS
Built to work with both ET modeling and moisture probes
Defines unique water holding capacities for each soil type
Provides recommendations in inches of water
Captures data to track plant available water, water use efficiency, crop growth and more
Water Management Made Easy 
Irrigation Scheduling Platform designed for the farmer. Increasing yields, efficiency, and profitability.
 Knowing what each fields water needs are from a single screen!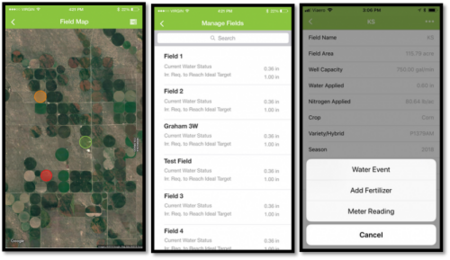 Track all your water events from our Mobile App
Get current and future daily water use reports.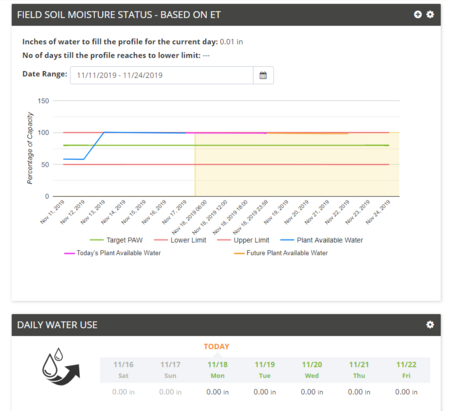 Helping growers get the most out of their dollar every step of the growing season.